[vc_row][vc_column][vc_empty_space height="80px"][/vc_column][/vc_row][vc_row][vc_column width="1/4″ offset="vc_col-lg-3 vc_hidden-md vc_hidden-sm vc_hidden-xs"][vc_widget_sidebar sidebar_id="sidebar-services-3″][/vc_column][vc_column offset="vc_col-lg-9 vc_col-md-12″][vc_custom_heading text="Production – our important sector" font_container="tag:h2|font_size:40|text_align:center" use_theme_fonts="yes" custom_heading_enable_elem="yes" elem_type="bottom"][vc_empty_space height="40px"][vc_column_text]
Production of a wide range of products for a number of industries is our main activity. And we do not stand still!
Our company specializes in manufacturing a wide range of industrial products, building materials, chemical fertilizers, machinery and equipment for agriculture. Adamas company has four plants. The first plant produces high quality industrial bearings. The second plant produces chemical fertilizers for agriculture industry. The third plant produces metal products in the assortment. The fourth plant is engaged in production of building materials – bricks, blocks and tiles.
Also, one of our plants producing feed for cattle and poultry. These feeds are made from natural ingredients with added vitamins and trace elements. Our feed consists of cereals, coarse grains, cereals, legumes and oilseeds. Characterized by a high concentration of nutrients – carbohydrates, proteins and fats.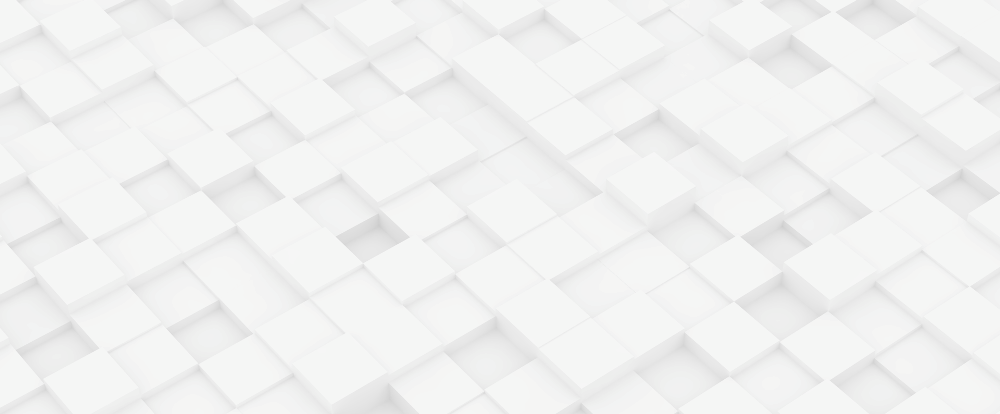 This plant produces a wide range of metal-roll. Production complies with the international standards of quality for rolled metal products ISO 3573: 2012. In stock there is a constant remainder of rolled metal product range: seamless (SMLS) and welded line pipes (ERW, HFI, EFW, DSAW), flanges, channel, beam, bar and other.[/vc_column_text][vc_empty_space height="40px"][vc_row_inner][vc_column_inner width="1/2″ offset="vc_col-lg-6 vc_col-md-6″][vc_custom_heading text="Production structure" font_container="tag:h3|font_size:26|text_align:left" use_theme_fonts="yes" module_animation="transition.slideUpIn" custom_heading_enable_elem="yes" elem_type="bottom"][vc_empty_space height="60px"][vc_round_chart type="doughnut" style="custom" stroke_width="1″ values="%5B%7B%22title%22%3A%22Munitions%20industry%22%2C%22value%22%3A%2215%22%2C%22color%22%3A%22blue%22%2C%22custom_color%22%3A%22%2388799c%22%7D%2C%7B%22title%22%3A%22Communal%20sector%22%2C%22value%22%3A%227%22%2C%22color%22%3A%22pink%22%2C%22custom_color%22%3A%22%236e89ac%22%7D%2C%7B%22title%22%3A%22Consumer%20goods%22%2C%22value%22%3A%2240%22%2C%22color%22%3A%22vista-blue%22%2C%22custom_color%22%3A%22%23ad6f6d%22%7D%2C%7B%22title%22%3A%22Agricultural%20industry%22%2C%22value%22%3A%2280%22%2C%22color%22%3A%22chino%22%2C%22custom_color%22%3A%22%2399ab74%22%7D%2C%7B%22title%22%3A%22Construction%20industry%22%2C%22value%22%3A%2270%22%2C%22color%22%3A%22orange%22%2C%22custom_color%22%3A%22%23d8d05f%22%7D%5D" legend_position="st-legend-bottom" css=".vc_custom_1490608833511{padding-right: 40px !important;padding-left: 40px !important;}"][vc_empty_space height="60px"][/vc_column_inner][vc_column_inner width="1/2″ offset="vc_col-lg-6 vc_col-md-6″][vc_custom_heading text="Production volumes" font_container="tag:h3|font_size:26|text_align:left" use_theme_fonts="yes" module_animation="transition.slideUpIn" custom_heading_enable_elem="yes" elem_type="bottom"][vc_empty_space height="60px"][vc_line_chart type="line" style="custom" values="%5B%7B%22title%22%3A%22Gross%20production%20volume%22%2C%22y_values%22%3A%2220%3B%2015%3B%2020%3B%2025%3B%2027%3B%2025%3B%2023%3B%2025%22%2C%22color%22%3A%22blue%22%2C%22custom_color%22%3A%22%2347588f%22%7D%2C%7B%22title%22%3A%22Gross%20proceeds%22%2C%22y_values%22%3A%2225%3B%2018%3B%2016%3B%2017%3B%2020%3B%2025%3B%2030%3B%2035%22%2C%22color%22%3A%22pink%22%2C%22custom_color%22%3A%22%23f87845%22%7D%2C%7B%22title%22%3A%22Coefficient%20ROA%22%2C%22y_values%22%3A%225%3B%208%3B%2012%3B%2013%3B%2010%3B%2015%3B%2019%3B%2023%22%2C%22color%22%3A%22sandy-brown%22%2C%22custom_color%22%3A%22%2386c93e%22%7D%5D" legend_position="st-legend-bottom" css=".vc_custom_1490608842276{padding-right: 40px !important;padding-left: 40px !important;}"][vc_empty_space height="60px"][/vc_column_inner][/vc_row_inner][/vc_column][/vc_row][vc_row st_row_width="row-full-width"][vc_column width="1/2″ offset="vc_col-lg-3 vc_col-md-6″ css=".vc_custom_1491583034673{padding-right: 45px !important;padding-left: 45px !important;background-color: #473e3c !important;}"][vc_empty_space height="105px"][stat_counter icon_type="custom" icon_img="10940″ img_width="150″ icon_position="absolute" counter_title="square meters" counter_value="35″ counter_suffix="K" speed="5″ module_animation="transition.slideUpIn" counter_color_txt="#ffffff" title_font_size="desktop:20px;" desc_font_size="desktop:54px;" desc_font_color="#c1a053″ suf_pref_font_size="desktop:54px;" suf_pref_font_color="#c1a053″ title_font_line_height="desktop:22px;" css_stat_counter=".vc_custom_1491574007760{margin-bottom: 0px !important;}"][vc_empty_space height="106px"][/vc_column][vc_column width="1/2″ offset="vc_col-lg-3 vc_col-md-6″][interactive_banner_2 banner_desc="Professional measuring tool for your production" banner_image="id^10623|url^http://ontech.thatssospicy.com/wp-content/uploads/2017/01/Back-01-DE.png|caption^Back-01-DE|alt^Back-01-DE|title^Back-01-DE|description^Back-01-DE" banner_style="style14″ banner_min_height_op="custom" banner_color_bg="#473e3c" image_opacity="1″ image_opacity_on_hover="0.3″ banner_min="300″ css_ib2=".vc_custom_1491641837444{margin-bottom: 0px !important;}" banner_desc_font_size="desktop:20px;"][/vc_column][vc_column width="1/2″ offset="vc_col-lg-3 vc_col-md-6″ css=".vc_custom_1491583038161{padding-right: 45px !important;padding-left: 45px !important;background-color: #5b5351 !important;}"][vc_empty_space height="105px"][stat_counter icon_type="custom" icon_img="10941″ img_width="150″ icon_position="absolute" counter_title="shipping world" counter_value="48″ counter_suffix="H" speed="5″ module_animation="transition.slideUpIn" counter_color_txt="#ffffff" title_font_size="desktop:20px;" desc_font_size="desktop:54px;" desc_font_color="#c1a053″ suf_pref_font_size="desktop:54px;" suf_pref_font_color="#c1a053″ title_font_line_height="desktop:22px;" css_stat_counter=".vc_custom_1491574017713{margin-bottom: 0px !important;}"][vc_empty_space height="106px"][/vc_column][vc_column width="1/2″ offset="vc_col-lg-3 vc_col-md-6″][interactive_banner_2 banner_desc="Stone, rubble, screenings for your construction" banner_image="id^10623|url^http://ontech.thatssospicy.com/wp-content/uploads/2017/01/Back-01-DE.png|caption^Back-01-DE|alt^Back-01-DE|title^Back-01-DE|description^Back-01-DE" banner_style="style14″ banner_min_height_op="custom" banner_color_bg="#473e3c" image_opacity="1″ image_opacity_on_hover="0.3″ banner_min="300″ css_ib2=".vc_custom_1491641847463{margin-bottom: 0px !important;}" banner_desc_font_size="desktop:20px;"][/vc_column][/vc_row][vc_row st_row_width="row-full-width"][vc_column width="1/2″ offset="vc_col-lg-3 vc_col-md-6″][interactive_banner_2 banner_desc="Specialized electrical switches at an affordable price" banner_image="id^10623|url^http://ontech.thatssospicy.com/wp-content/uploads/2017/01/Back-01-DE.png|caption^Back-01-DE|alt^Back-01-DE|title^Back-01-DE|description^Back-01-DE" banner_style="style14″ banner_min_height_op="custom" banner_color_bg="#473e3c" image_opacity="1″ image_opacity_on_hover="0.3″ banner_min="300″ css_ib2=".vc_custom_1491641858532{margin-bottom: 0px !important;}" banner_desc_font_size="desktop:20px;"][/vc_column][vc_column width="1/2″ offset="vc_col-lg-3 vc_col-md-6″ css=".vc_custom_1491583041617{padding-right: 45px !important;padding-left: 45px !important;background-color: #6a6260 !important;}"][vc_empty_space height="105px"][stat_counter icon_type="custom" icon_img="10941″ img_width="150″ icon_position="absolute" counter_title="consumers worldwide" counter_value="1.5″ counter_suffix="M" speed="5″ module_animation="transition.slideUpIn" counter_color_txt="#ffffff" title_font_size="desktop:20px;" desc_font_size="desktop:54px;" desc_font_color="#c1a053″ suf_pref_font_size="desktop:54px;" suf_pref_font_color="#c1a053″ title_font_line_height="desktop:22px;" css_stat_counter=".vc_custom_1491574029167{margin-bottom: 0px !important;}"][vc_empty_space height="106px"][/vc_column][vc_column width="1/2″ offset="vc_col-lg-3 vc_col-md-6″][interactive_banner_2 banner_desc="Futiery fire-resistant brick for furnaces" banner_image="id^10623|url^http://ontech.thatssospicy.com/wp-content/uploads/2017/01/Back-01-DE.png|caption^Back-01-DE|alt^Back-01-DE|title^Back-01-DE|description^Back-01-DE" banner_style="style14″ banner_min_height_op="custom" banner_color_bg="#473e3c" image_opacity="1″ image_opacity_on_hover="0.3″ banner_min="300″ css_ib2=".vc_custom_1491641878251{margin-bottom: 0px !important;}" banner_desc_font_size="desktop:20px;"][/vc_column][vc_column width="1/2″ offset="vc_col-lg-3 vc_col-md-6″ css=".vc_custom_1491583045344{padding-right: 45px !important;padding-left: 45px !important;background-color: #726c6a !important;}"][vc_empty_space height="105px"][stat_counter icon_type="custom" icon_img="10943″ img_width="150″ icon_position="absolute" counter_title="state workers" counter_value="2.7″ counter_suffix="K" speed="5″ module_animation="transition.slideUpIn" counter_color_txt="#ffffff" title_font_size="desktop:20px;" desc_font_size="desktop:54px;" desc_font_color="#c1a053″ suf_pref_font_size="desktop:54px;" suf_pref_font_color="#c1a053″ title_font_line_height="desktop:22px;" css_stat_counter=".vc_custom_1491574037876{margin-bottom: 0px !important;}"][vc_empty_space height="106px"][/vc_column][/vc_row][vc_row][vc_column][vc_empty_space height="80px"][/vc_column][/vc_row][vc_row equal_height="yes"][vc_column width="1/2″ st_column_responsive_remove_css="st-remove-paddings" offset="vc_col-lg-4 vc_col-md-6″ css=".vc_custom_1491394179874{padding-right: 50px !important;}"][bsf-info-box icon="LineaBasic-basic_life_buoy" icon_size="50″ icon_color="#473e3c" icon_style="circle" icon_color_bg="" title="Full consultation" hover_effect="style_4″ pos="left-title" module_animation="transition.slideUpIn" icon_color_hover="#ffffff" icon_color_bg_hover="#c1a053″ title_font_color="#473e3c" desc_font_color="#999999″ title_font_size="desktop:22px;" desc_font_size="desktop:14px;"]Our company provides you with any advice 7/24. Specialists are always in touch.[/bsf-info-box][bsf-info-box icon="LineaBasic-basic_flag1″ icon_size="50″ icon_color="#473e3c" icon_style="circle" icon_color_bg="" title="Certification works" hover_effect="style_4″ pos="left-title" module_animation="transition.slideUpIn" icon_color_hover="#ffffff" icon_color_bg_hover="#c1a053″ title_font_color="#473e3c" desc_font_color="#999999″ title_font_size="desktop:22px;" desc_font_size="desktop:14px;"]Any materials that we use during the execution of the services meet the highest levels of world certification.[/bsf-info-box][bsf-info-box icon="LineaBasic-basic_book_pencil" icon_size="50″ icon_color="#473e3c" icon_style="circle" icon_color_bg="" title="Legal support" hover_effect="style_4″ pos="left-title" module_animation="transition.slideUpIn" icon_color_hover="#ffffff" icon_color_bg_hover="#c1a053″ title_font_color="#473e3c" desc_font_color="#999999″ title_font_size="desktop:22px;" desc_font_size="desktop:14px;"]We will work our best legal experts with you. Making the necessary documents will take a minimum of time.[/bsf-info-box][/vc_column][vc_column width="1/2″ st_column_responsive_remove_css="st-remove-paddings" offset="vc_col-lg-4 vc_col-md-4 vc_hidden-md vc_hidden-sm vc_hidden-xs" css=".vc_custom_1491394170196{padding-right: 25px !important;padding-left: 25px !important;}"][vc_single_image image="10626″ img_size="full" alignment="center"][/vc_column][vc_column width="1/2″ st_column_responsive_remove_css="st-remove-paddings" offset="vc_col-lg-4 vc_col-md-6″ css=".vc_custom_1491394186074{padding-left: 50px !important;}"][bsf-info-box icon="LineaBasic-basic_anticlockwise" icon_size="50″ icon_color="#473e3c" icon_style="circle" icon_color_bg="" title="Right on time" hover_effect="style_4″ pos="left-title" module_animation="transition.slideUpIn" icon_color_hover="#ffffff" icon_color_bg_hover="#c1a053″ title_font_color="#473e3c" desc_font_color="#999999″ title_font_size="desktop:22px;" desc_font_size="desktop:14px;"]We carry out work in accordance with the planned schedule. This document is an integral part of the contract. All stages will be carried out on time.[/bsf-info-box][bsf-info-box icon="LineaBasic-basic_world" icon_size="50″ icon_color="#473e3c" icon_style="circle" icon_color_bg="" title="Relevant standards" hover_effect="style_4″ pos="left-title" module_animation="transition.slideUpIn" icon_color_hover="#ffffff" icon_color_bg_hover="#c1a053″ title_font_color="#473e3c" desc_font_color="#999999″ title_font_size="desktop:22px;" desc_font_size="desktop:14px;"]We guarantee that all our work will be conducted in accordance with international standards.[/bsf-info-box][bsf-info-box icon="LineaBasic-basic_pencil_ruler" icon_size="50″ icon_color="#473e3c" icon_style="circle" icon_color_bg="" title="High quality" hover_effect="style_4″ pos="left-title" module_animation="transition.slideUpIn" icon_color_hover="#ffffff" icon_color_bg_hover="#c1a053″ title_font_color="#473e3c" desc_font_color="#999999″ title_font_size="desktop:22px;" desc_font_size="desktop:14px;"]Top quality – the card of our company. We always monitor the level of work and ensure their quality.[/bsf-info-box][/vc_column][vc_column offset="vc_hidden-lg"][vc_empty_space height="40px"][/vc_column][/vc_row][vc_row bg_type="bg_color" bg_override="full" bg_color_value="#473e3c"][vc_column][vc_empty_space height="7px"][/vc_column][vc_column offset="vc_col-lg-8 vc_col-md-8″][vc_custom_heading text="Need expert advice? Glad to help you, call us now please." font_container="tag:h2|font_size:22|text_align:left|color:%23ffffff" use_theme_fonts="yes" module_animation="transition.slideLeftIn" el_class="mobile-text-center tablet-text-center"][/vc_column][vc_column offset="vc_col-lg-4 vc_col-md-4″][vc_empty_space height="6px"][ult_buttons btn_title="CONTACT US" btn_link="url:%23|||" btn_align="ubtn-right" btn_size="ubtn-custom" btn_padding_left="20″ btn_padding_top="10″ btn_title_color="#ffffff" btn_bg_color="#c1a053″ btn_hover="ubtn-fade-bg" btn_bg_color_hover="#c1a053″ icon="Defaults-angle-right" icon_size="24″ icon_color="#ffffff" btn_icon_pos="ubtn-sep-icon-left-push" btn_border_style="solid" btn_color_border="#c1a053″ btn_color_border_hover="#c1a053″ btn_border_size="1″ btn_radius="0″ btn_font_size="desktop:16px;" el_class="mobile-text-center tablet-text-center" css_adv_btn=".vc_custom_1491568155977{margin-top: 0px !important;}"][ultimate_spacer height="0″ height_on_tabs="0″ height_on_tabs_portrait="15″ height_on_mob_landscape="15″ height_on_mob="15″][/vc_column][vc_column][vc_empty_space height="7px"][/vc_column][/vc_row][vc_row st_row_width="row-full-width" equal_height="yes"][vc_column st_column_responsive_remove_css="st-remove-paddings" css=".vc_custom_1491394224383{padding-right: 100px !important;padding-left: 8% !important;}" offset="vc_col-lg-6 vc_col-md-6″][vc_empty_space height="100px"][ultimate_heading main_heading="Recognized world leader" enable_heading_elem="yes" elem_type="side" sub_heading_color="#999999″ alignment="left" main_heading_style="font-weight:bold;" main_heading_font_size="desktop:32px;" sub_heading_font_size="desktop:16px;"]PRODUCTION OF WELDED STRUCTURES[/ultimate_heading][vc_empty_space height="50px"][vc_column_text]Production complies with the international standards of quality for rolled metal products ISO 3573: 2012. In stock there is a constant remainder of rolled metal product range: seamless (SMLS) and welded line pipes (ERW, HFI, EFW, DSAW), flanges, channel, beam, bar and other.[/vc_column_text][vc_empty_space height="30px"][st_simple_link st_simple_link_alignment="text-left" st_simple_link_title="Read more" st_simple_link_link="url:%23|||"][vc_empty_space height="70px"][/vc_column][vc_column offset="vc_col-lg-6 vc_col-md-6″][st_video_popup video_source="vimeo" border_style="solid" bg_image="10623″ icon="Defaults-play" icon_size="30″ icon_color="#ffffff" icon_bg_size="90″ border_radius="90″ border_width="2″ border_color="#ffffff" icon_color_hover="#c1a053″ border_color_hover="#c1a053″ image_width="100%" image_height="500px" vimeo_video="https://vimeo.com/12296802″][/vc_column][/vc_row][vc_row st_row_width="row-full-width" equal_height="yes"][vc_column css=".vc_custom_1491572862023{background-image: url(http://ontech.thatssospicy.com/wp-content/uploads/2017/01/Back-01-DE.png?id=10623) !important;background-position: center !important;background-repeat: no-repeat !important;background-size: cover !important;}" offset="vc_col-lg-6 vc_col-md-6″][/vc_column][vc_column st_column_responsive_remove_css="st-remove-paddings" css=".vc_custom_1491394264584{padding-right: 8% !important;padding-left: 100px !important;background-color: #f1f0f0 !important;}" offset="vc_col-lg-6 vc_col-md-6″][vc_empty_space height="50px"][vc_tta_accordion style="adamas" shape="square" c_position="right" active_section="1″][vc_tta_section title="Metal in stock" tab_id="metal-in-stock"][vc_empty_space height="20px"][vc_column_text]The plant produces a wide range of metal-roll. Production complies with the international standards of quality for rolled metal products ISO 3573: 2012. Our factory produces metal like steel, copper and bronze.[/vc_column_text][vc_empty_space height="20px"][/vc_tta_section][vc_tta_section title="Chemical nitrogen fertilizer" tab_id="chemical-nitrogen-fertilizer"][vc_empty_space height="20px"][vc_column_text]Several factories engaged in the production of chemical nitrogen fertilizers. All the production is based on modern equipment. Proper soil nutrition – the key to a good harvest.[/vc_column_text][vc_empty_space height="20px"][/vc_tta_section][vc_tta_section title="Building materials" tab_id="building-materials"][vc_empty_space height="20px"][vc_column_text]One of our factories engaged in the production of building materials – bricks, blocks and tiles. The special composition gives strength and a beautiful appearance.[/vc_column_text][vc_empty_space height="20px"][/vc_tta_section][vc_tta_section title="Feed for cattle and poultry" tab_id="feed-for-cattle-and-poultry"][vc_empty_space height="20px"][vc_column_text]One of the main directions of our plants is the production of feed for cattle and poultry. The best recipes, natural ingredients, high quality and high assortiment.[/vc_column_text][vc_empty_space height="20px"][/vc_tta_section][/vc_tta_accordion][vc_empty_space height="50px"][/vc_column][/vc_row]